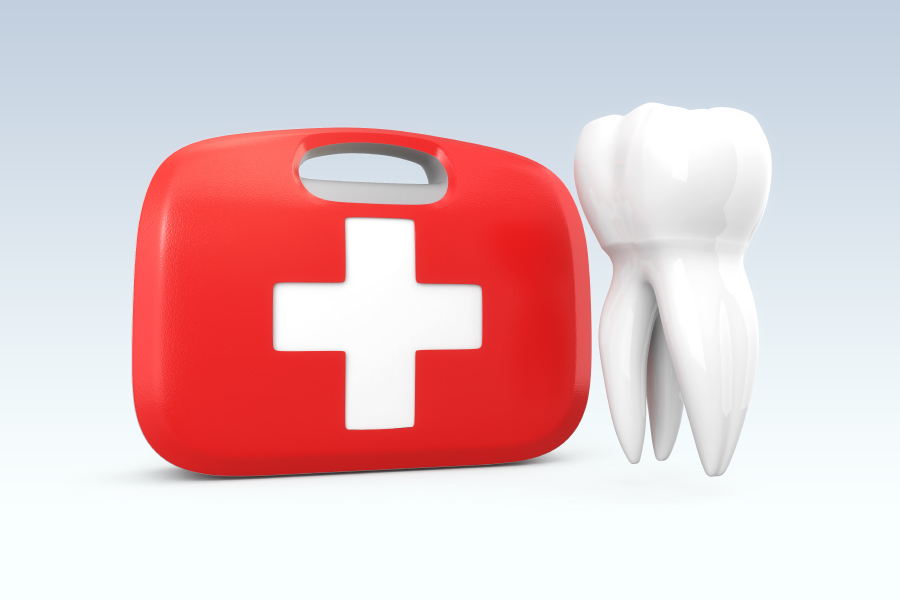 What Is Considered a Dental Emergency?
November 18, 2022 9:26 pm
Dental emergencies can be stressful and overwhelming! The more information you have about dental emergencies before they happen, the more prepared you will feel if one arises. Emergencies typically happen when you least expect them, so knowing what to do can make a huge difference!
Types of Dental Emergencies
Not every dental problem is considered a dental emergency. It's helpful to know which types of dental issues require emergency dental care and which ones can wait. Some of the most common dental emergencies are:
Abscess on gums
Broken orthodontic appliance
Cracked or severely damaged tooth
Severe toothache
Knocked-out teeth
Lost dental filling
Damaged tooth restorations (bridges, crowns, or dentures)
Profuse oral bleeding
Tips to Prevent Dental Injuries
Use a Mouthguard
Get a custom mouthguard if you're involved in sports or other activities where your teeth could be potentially harmed. Mouthguards can help prevent lip and tongue lacerations, broken teeth, knocked-out teeth, damaged restorations, and more. Mouthguards can protect your smile so you can enjoy the activities you love without painful dental injuries!
Don't Bite Any Foreign Objects
Use scissors or a box cutter to open packages; never use your teeth! Do not chew on pencils or pens. We also recommend refraining from chewing on ice as this can crack or break your teeth and restorations.
Be Careful Eating Tough Foods & Hard Candy
Hard foods and certain candies can instantly break teeth. Common culprits are chewy bread, jawbreakers, frozen candy, popcorn kernels, nuts, bones, and fruit pits.
Bellevue Emergency Dentist
When a dental emergency occurs, you don't want to waste precious time calling around to see if any dentists offer emergency care. It's beneficial to have an emergency dentist's contact information in your phone and ready to go when you need it the most.
At Bellevue Dental Oasis, we proudly offer same-day emergency dentistry to take care of each patient's dental problem as soon as it arises. We never want patients to have to wait in pain; we'll get you into our office the same day you call! We offer a full suite of dental services so we can provide the treatment you need when you need it.
Questions? Learn more by contacting our office in Bellevue, WA!
Categorised in: Dental Emergencies