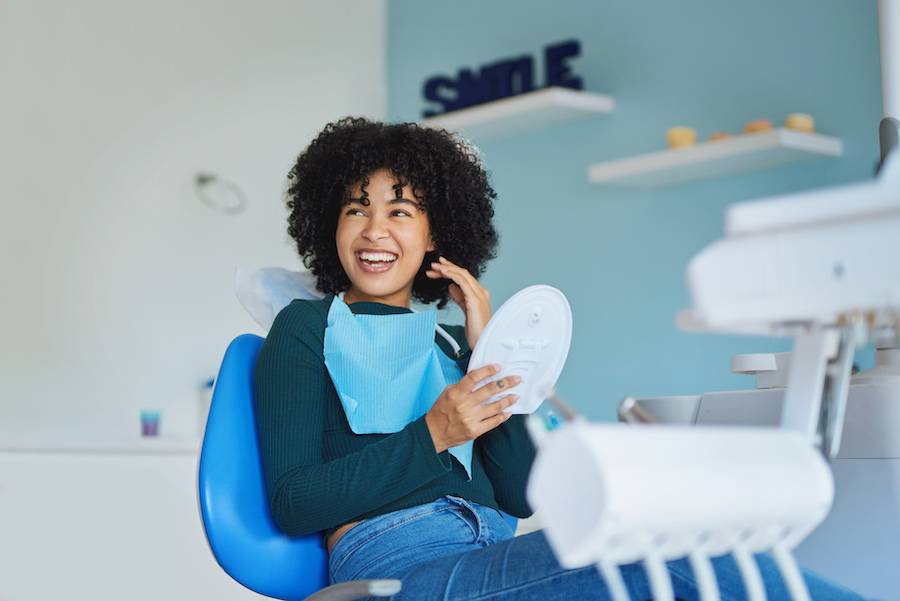 Is Cosmetic Dentistry Expensive?
June 22, 2023 12:47 pm
Your teeth are bound to appear when you eat, talk, and smile. Many patients turn to cosmetic dentistry to enhance their teeth. Cosmetic dentistry includes many treatments, such as teeth whitening, veneers, dental crowns, dental implants, and facial rejuvenation.
Cost of Cosmetic Dentistry
The cost of cosmetic dentistry varies depending on multiple factors, including the treatment and severity of work. Teeth whitening, for example, is a budget-friendly cosmetic dentistry procedure. On the other hand, dental implants are a more complex procedure and lean towards the more expensive side of the spectrum. During your consultation, we'll give you an estimated cost breakdown of your desired cosmetic treatment so you can decide if it's something you can work into your budget.
Bellevue Dental Oasis accepts debit and credit cards, dental insurance, and FSAs and HSAs. We also frequently offer new patient specials. Right now we have a coupon for frown line dermal filler. Check out our financial page for info!
Cosmetic Dentistry in Bellevue, WA
While the cost of cosmetic dentistry treatments may make you hesitant to get the care you desire, there are many advantages to different types of treatments. Cosmetic dentistry can be considered a significant investment in one's appearance and self-confidence. The results can be life-changing. Many people find that the benefits of cosmetic dentistry are worth the expense, especially when it comes to improving their overall quality of life.
Some of the following cosmetic treatments we offer at Bellevue Dental Oasis include:
Teeth Whitening
Also referred to as teeth bleaching, teeth whitening is used to whiten and brighten your teeth. Professional teeth whitening with the help of a dentist is more effective than store-bought whitening products.
Dental Crowns
Dental crowns are typically used to restore damaged teeth. However, dental crowns can also be used to cover teeth that are discolored, chipped, and irregularly shaped.!
Dental Veneers
Veneers are thin shells of porcelain that cover the front of the teeth to make your smile appear more symmetrical and uniform. Dental veneers are a permanent cosmetic solution for individuals with discolored, chipped, or mildly misaligned teeth. They look natural, resist stains, and are long-lasting.
Schedule a Cosmetic Dentistry Consultation!
Do you feel self-conscious about smiling due to teeth stains or a tooth gap? At Bellevue Dental Oasis, we can help you achieve your smile goals with cosmetic dentistry. Contact us today to schedule a consultation!
Categorised in: Cosmetic Dentistry