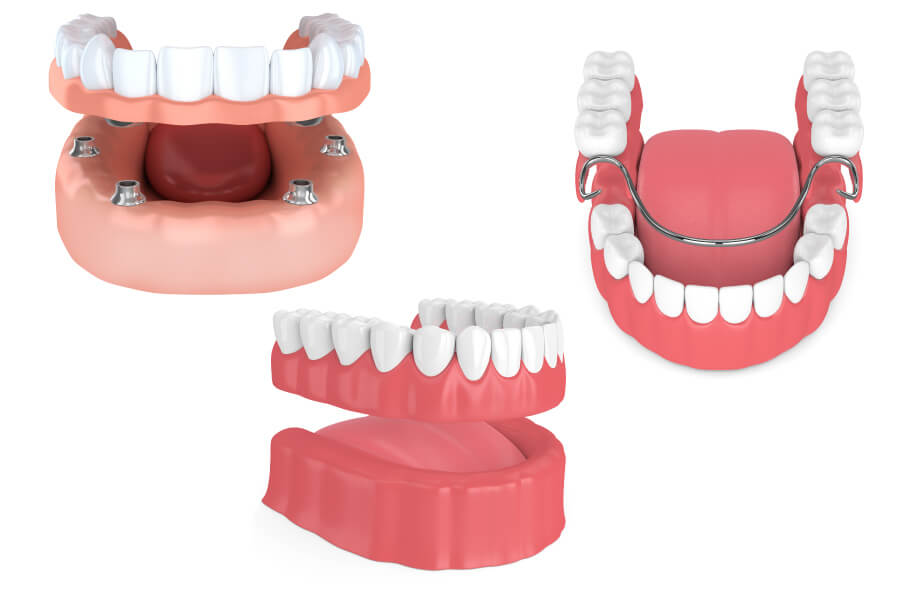 Dentures 101
May 28, 2022 12:45 am
Are you considering replacing missing teeth with dentures? Dr. Cheong and our Bellevue dental team would be glad to assist you.
Dentures Consultation
During a consultation with our team, we can go over all of the restorative treatment options that are available to you and help you determine the best choice for your unique smile. If full or partial dentures are to be used, impressions of your smile will need to be taken so that your custom dentures can be designed and created. While this process usually takes a few weeks, immediate dentures can be used in the meantime to help you eat, smile, and speak with more ease as you wait for your completed prosthesis.
Getting Used to Dentures
Learning to eat and speak with dentures may feel a little tricky at first, but after a short transition period you will be able to go about your daily activities without thinking twice about your dentures. We recommend starting out with a soft food diet or cutting food into small pieces.
Denture Care & Maintenance
Taking care of artificial teeth is a bit different than taking care of natural teeth. Dentures must be removed and thoroughly cleaned at least once per day. We recommend brushing your dentures with dish soap or a denture cleaner and a soft-bristled denture brush before placing them in a denture solution overnight. Soaking dentures helps to keep them clean and moist, which is important for maintaining their custom shape.
Paying for Your Dentures
Many dental insurance plans offer full or partial coverage for dentures. Bellevue Dental Oasis is in-network with many popular providers. We also accept out-of-network insurance, FSAs, HSAs, and credit cards.
To learn more about replacing missing teeth with custom dentures or to get more information about our financial options, please contact Bellevue Dental Oasis today!
Categorised in: Restorative Dentistry