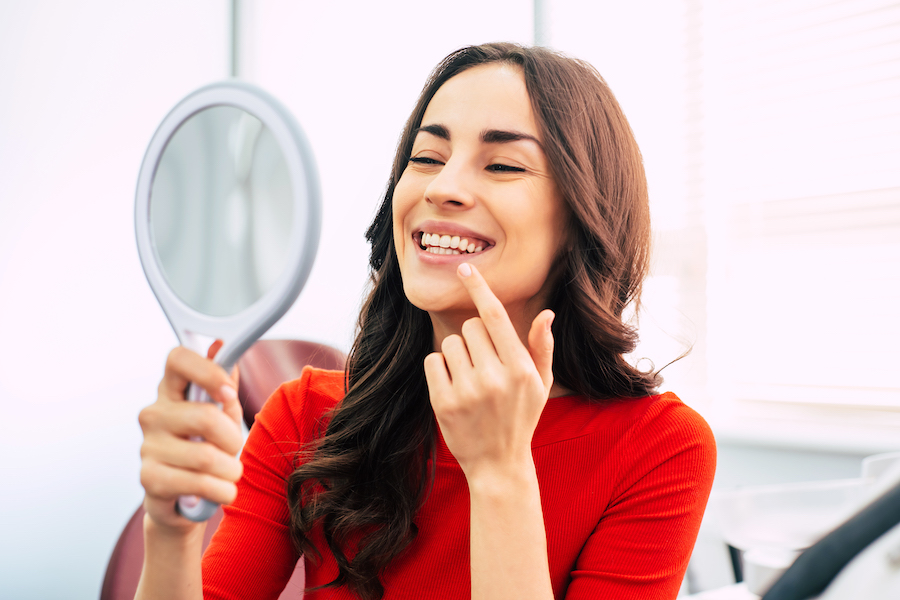 Can Teeth Whitening Damage Teeth?
September 22, 2022 10:50 pm
A captivating, white smile can boost your confidence and help you be more successful socially and professionally. If you're considering teeth whitening, you likely have some questions about the various products and methods available, including if any can damage your teeth.
Over-the-Counter Teeth Whitening
While you can buy take-home trays, pens, and gels at the store or online, results may not be as impactful as you expect. Nearly any whitening method may cause at least mild teeth sensitivity. Compared to in-office whitening, DIY hacks (which aren't evidence-based) and over-the-counter whitening methods are more likely to cause sensitivity and tooth tingling, soft tissue irritation, poor results, and even enamel erosion.
In-Office Teeth Whitening
Fortunately, you can safely achieve a brighter smile with the help of our team at Bellevue Dental Oasis! Our KöR professional whitening treatment is a safe and affordable way to brighten your smile and get the results you want. The whitening gel is constantly refrigerated, which keeps its ingredients stronger and more stable than other products. This means it is less likely to cause discomfort while being extremely effective.
If you do experience any mild discomfort after our professional teeth whitening, you'll be relieved to know that it should fade within a few days. With proper oral hygiene and a balanced diet, whitening results can last for over a year! It's important to note that teeth whitening can remove extrinsic and intrinsic staining on natural teeth but it will not whiten veneers or a dental crown or bridge.
Professional Teeth Whitening in Bellevue, WA
Are you considering whitening your smile? At Bellevue Dental Oasis, we can answer all your questions about teeth whitening and design a personalized cosmetic treatment plan to help you safely reach the shade you desire. Please contact us today to schedule an appointment!
Categorised in: Cosmetic Dentistry